Using this DISCOM Dashboard, Users can access all the data related to their surveyed feeders in several view formats. it provides user role wise statistical information, surveyed data of each feeder, rich vector based maps & geographical map of feeder, also allows user to export maps into portable document file format with standard sizes.
Statistical
Information
The above screen is an example that how your feeder statistical information will be displayed at user level, object level filters are available by which user can easily get all the statistical information related to that object.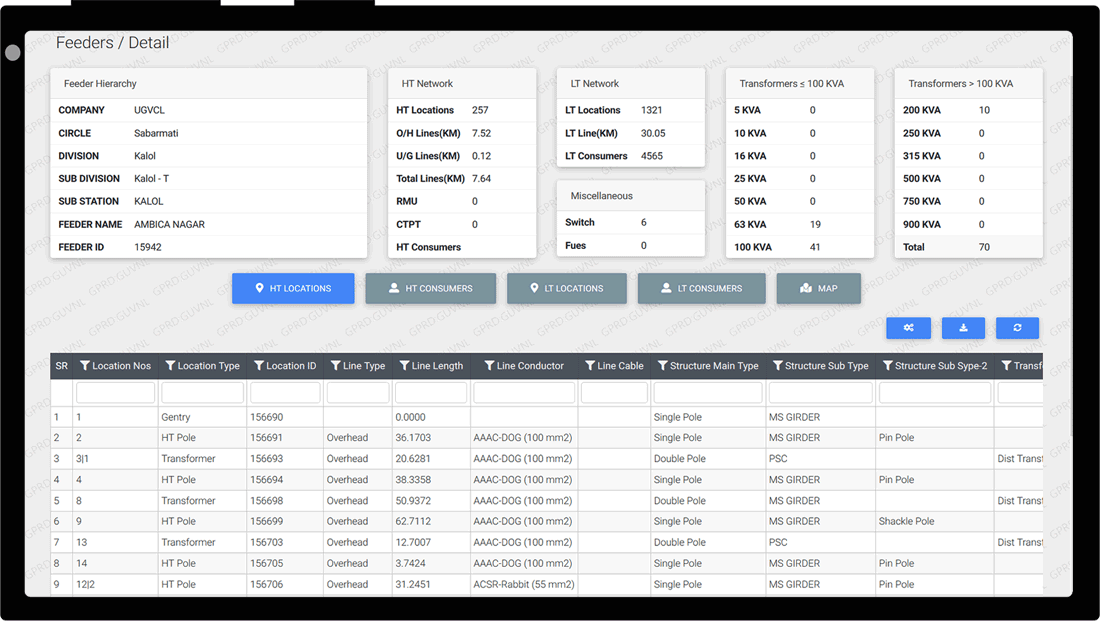 Feeder
Data
It shows you all the data related to your surveyed feeder including total locations, lines in km, total transformers, consumer information etc.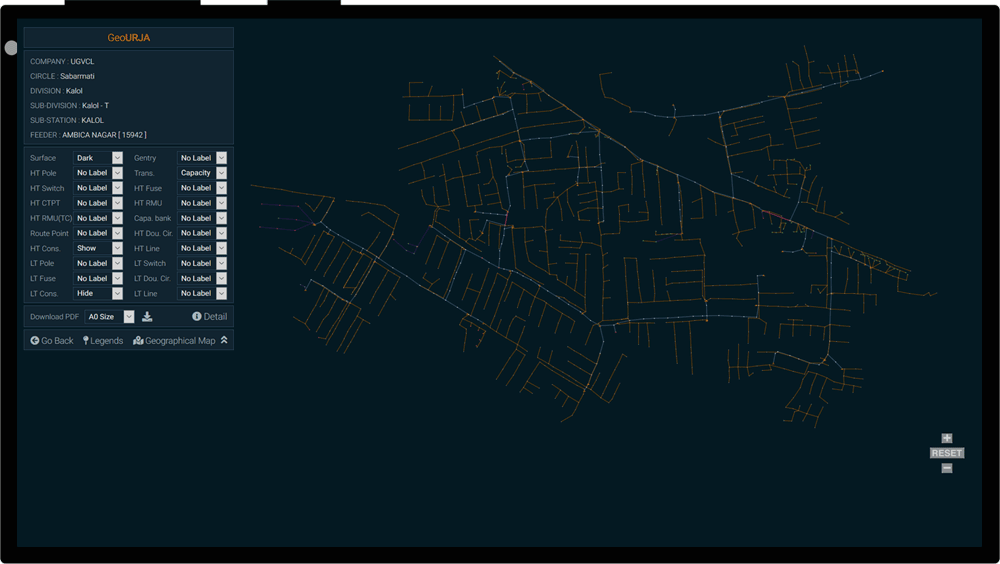 Vector
Based Map
A rich vector based map is the solution for your feeder analysis, as well as server filters are available to show-hide components on the map which makes feeder analysis better and sufficient, also allows you to download/export the map in portable document.
Geographical
Map
A elegant view for your surveyed feeder – Geographical Map, By which user can see a feeder on geographical map makes it easy to understand the entire feeder flow as well as can get idea of feeder-road crossing, river crossing etc.
Feeder Map
Export Facility
Not only digitally but you can also see a map of your surveyed feeder on paper. vector based map on dashboard allows you to download/export a feeder map with several standard sizes, so you can print it for office paper work purpose.