About
GeoUrja
The GeoUrja

is a platform which accommodates and demonstrates the tools used to operate the enterprise functioning for the power sector utilities. It acquires the real-time and historical information of the energy data. The Enterprise Solution "

GeoUrja

" will cover the range of the information about the asset information, data modelling, integration and make analysis for better management Decision Support System for improvised customer services.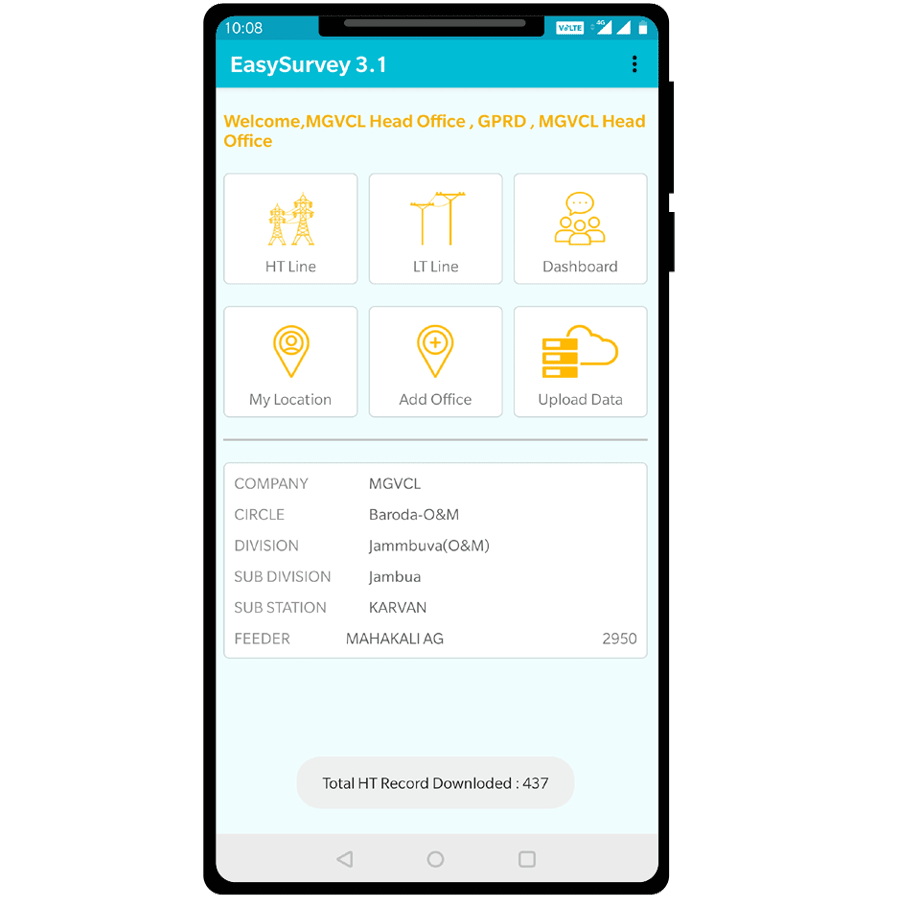 EasySurvey
Mobile Application
The 'Easy Survey' mobile application is used for the GPS survey of an existing electrical network and the consumer locations, by using a User-smart mobile device. The GPS data will get plotted on geo-referencing of area for designing and preparation of the overhead and underground network system.
Read more |
Download From Playstore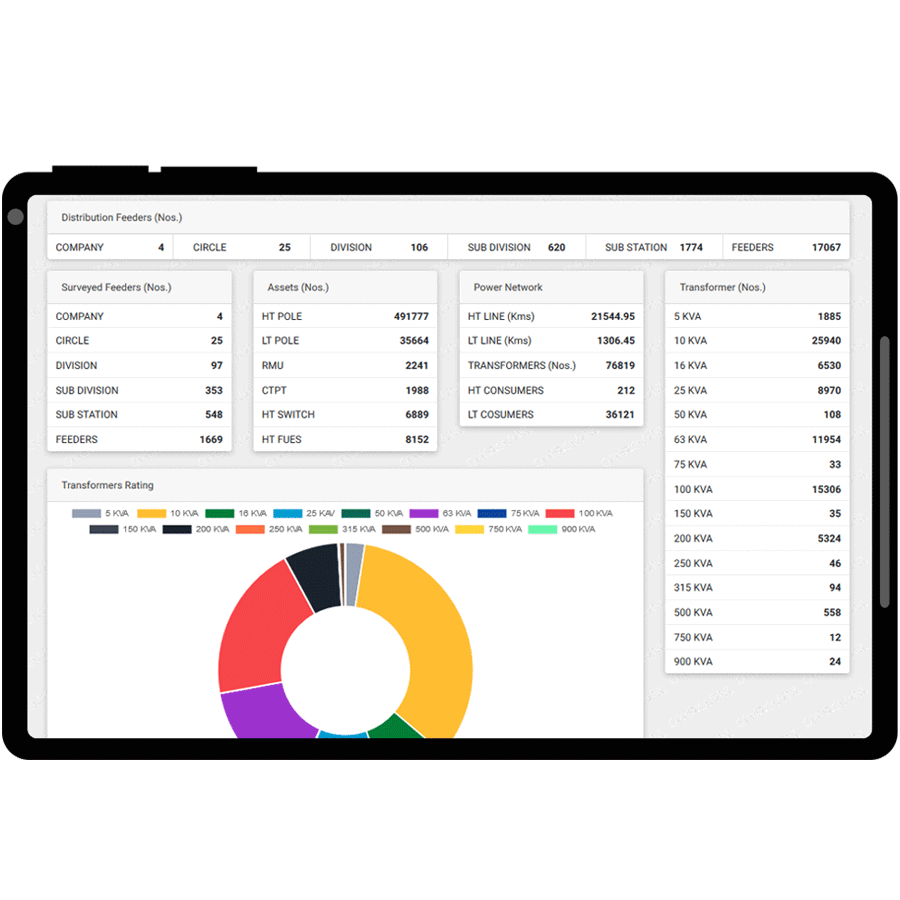 The DISCOM
Dashboard
It is a dynamic dashboard for the GPS mapped electrical network. The Summary data for the HT & LT length of the respective network, the transformer population with the KVA rating, the RMUs, Switch and the Consumers' details, etc. are readily and easily available. Also, the detailed view of the HT & LT Location attributed data, the Section length, the respective HT and the Consumer data can be tracked at no loss of time. The downloading facility of the Map and data may be had, as per the user requirement.
Gujarat Power
Portal
The Gujarat Power Portal is developed with technical collaboration of the BISAG. The Gujarat Power Portal provides the facility to view the Power Generation locations, the Transmission network of GETCO and the Distribution network, up to the consumer level, on a single geo-platform. It also provides the multiple layers of the information, as mentioned below.
Tutorials

For You

The GeoUrja is made updated day to day by extending the core functionalities to provide a better platform for their end users. The Tutorial Section helps the user to explore the GeoUrja resources and make use of it. All the tutorials are available in the tutorial section. A visitor/user can also send suggestion/s by commenting on it.